Alicia Williams, RPh, MBA
Founder & CEO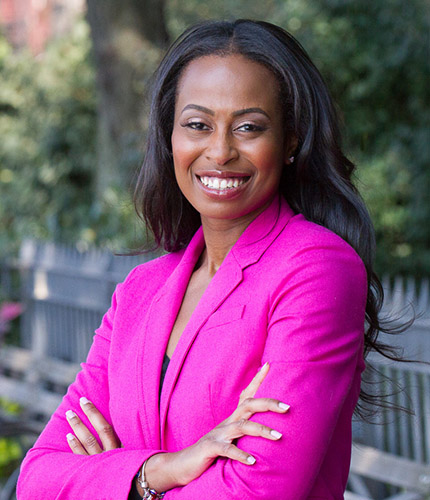 Alicia Williams is a specialist in the use of innovative technology to optimize efficiency in Medication Distribution for healthcare systems.  Throughout her career, she has used her unique perspective and knowledge base for the purpose of developing solutions to help health systems maximize cost savings and provide quality care for patients. In 2016, after a long career in Health Systems Pharmacy and IT Project Management, Alicia launched FullSight Health Analytics, a software technology company specializing in Pharmacy Supply Chain Management.
Alicia began her career in Pharmacy Practice at the Veterans Administration Hospital and at Kingsbrook Jewish Medical Center, both located in Brooklyn, NY. She joined the Information Services department at Kingsbrook in 2003 as a Clinical Systems Analyst, the first Pharmacist to join the team. It was here, early in her career, that she developed expertise in Pharmacy Informatics, which was still in its infancy.
In 2007, she was recruited by Americare Certified Special Services to spearhead their first-ever Pharmacy program for Drug Regimen Review for the agency's Psychiatric home care patients. It was a role that few pharmacists at the time occupied within the home care industry. However, she would soon return to Pharmacy Informatics, joining world-renowned NewYork-Presbyterian Hospital in New York City in 2009. In her role as a Corporate Pharmacy Manager at NYP, she led several successful Pharmacy Automation projects for each of the hospital's campuses and played a key role in the development of the Drug Diversion Monitoring program at the hospital. 
A Brooklyn, NY native, Alicia graduated at the top of her class with a Bachelor of Science in Pharmacy in 2000 from Long Island University's Brooklyn Campus. In 2010, she received a Master of Business Administration from Baruch College's Zicklin School of Business in New York City.
She is also an active member of the American Society of Health-System Pharmacists (ASHP), the Healthcare Information and Management Systems Society (HIMSS) and the American College of Healthcare Executives (ACHE).
---
Damon Rose
IT Director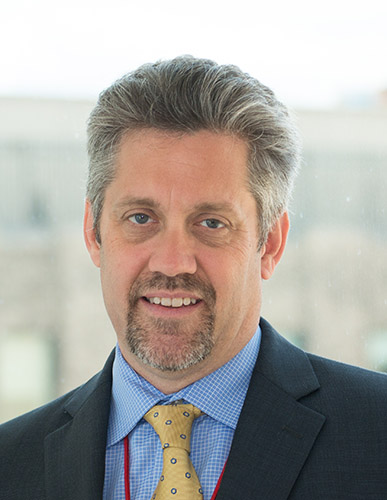 Damon Rose is an accomplished healthcare technology leader, architect, and hands-on developer with a track record of delivering enterprise grade solutions for nearly 20 years.
He has spent the last 15 years developing, implementing, and supporting several Pharmacy related products and patient safety solutions in one of New York's largest healthcare organizations, New-York Presbyterian Hospital. During this time, Damon worked with several clinical teams in the selection process of multiple clinical applications and device selection. He has worked at all levels of clinical practice within healthcare facilities to ensure successful outcomes for both the clinician and the organization.
Damon holds an B.A. degree in Communications from Marymount University.
---
Joseph A. Welfeld, FACHE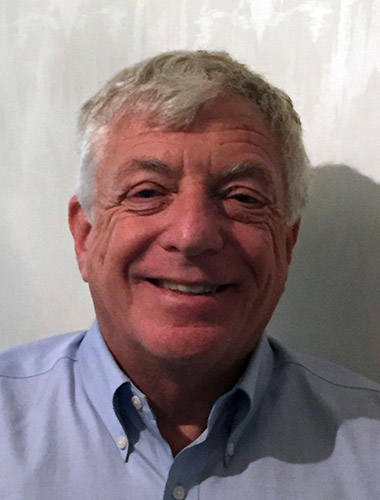 Mr. Welfeld is currently President of the The Welfeld Group, LLC, Mr. Welfeld provides market strategy, business development and advisory services to emerging healthcare technology organizations. He also has been actively involved in the development of alternate reimbursement models such as Accountable Care (ACO) and Episodes of Care/Bundling. He has worked with "C" level executives advising on the development regional approaches to technology deployment, including Electronic Medical Record (EMR) and Health Information Exchange (HIE), as well as physician alignment and consumer engagement strategic initiatives.
Mr. Welfeld previously served as Vice President for RelayHealth – a Division of McKesson Corporation, a Fortune 16 company. RelayHealth is the nation's leader in secure, online patient-physician communications and health information exchange platforms. Mr. Welfeld was responsible for assisting clients in developing their health information exchange, physician relations and connectivity strategies. His team of deployment specialists and project managers was responsible for the deployment of the RelayHealth service to approximately 60 health system clients in the eastern U.S. using RelayHealth's SaaS front-end application, or via interfaces to any EMR system.
In a previous position, Mr. Welfeld was CEO of Affiliated Physicians Network, a regional physician network focusing on oncology managed care and clinical research. In that role, Mr. Welfeld assisted the organization develop a comprehensive breast cancer case rate agreement with Oxford Specialty Management Company. Affiliate Physicians Network was also recognized by the National Cancer Institute as a community oncology network for clinical research.
Earlier in his career, Mr. Welfeld was a Regional Vice President for United Healthcare and Chief Executive Officer of Ocean State Physicians Health Plan in Providence, RI. In these capacities he led United to prominence in the New England managed care market and led Ocean State to #5 on the INC 500 list of the fastest growing privately held corporations in the United States.
Mr. Welfeld has been a consultant in managed care contracting and strategic planning both as an independent consultant and with a number of national and regional health care consulting firms. He has been a member of national advisory committees for both the American College of Healthcare Executives and the Healthcare Financial Management Association and has made presentations at national and regional conferences of the American College of Healthcare Executives, the Healthcare Financial Management Association, the American Medical Group Association, the National Managed Healthcare Congress, and the Medical Group Management Association.
Mr. Welfeld is a fellow of the American College of Health Care Executives, has an MBA in Healthcare Administration from Baruch College/Mt. Sinai Medical School in NYC, and has written "Managed Care Contracting – A Guide for the Health Care Provider" – published by the American Hospital Publishing Corp. in 1996.
---
Christopher P. Boone, PhD, MHA, FACHE
Vice President, Real World Informatics, Avalere Health, An Inovalon Company
Adjunct Professor, Health Informatics, University of Cincinnati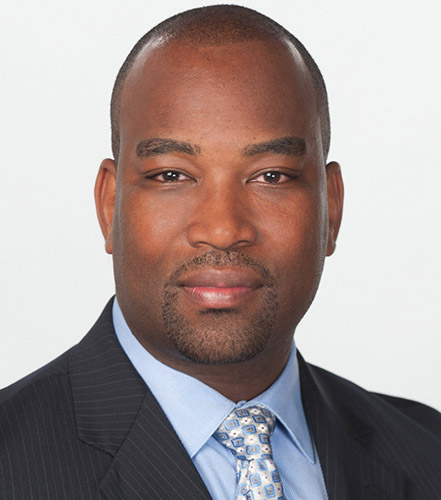 There are several words to describe Dr. Christopher Boone: health futurist, social entrepreneur, executive, professor, patient advocate, and self-proclaimed "data hippie." Boone is recognized as being a dynamic, innovative thought leader and a public voice on the power of health data and its ability to radically change the U.S. health care delivery system. Most recently, he was honored as a 2017 40 Under 40 Leader in Minority Health by the National Minority Quality Forum and Congressional Black Caucus.
Boone currently serves as the Vice President for Real World Informatics & Digital Strategies at Avalere Health, a professor at the University of Cincinnati, and a co-founder of a few start-up companies. Prior to Avalere, he was the Executive Director/CEO of the Health Data Consortium (HDC), a public-private partnership working to build a national movement on the use of open health data to transform the U.S. health care system.
Boone has appointments to several prominent national committees, including the Executive Board of Directors for the Patient Advocate Foundation and the National Patient Advocate Foundation, the National Quality Forum's (NQF) Interoperability Committee, the advisory group for Robert Wood Johnson Foundation's Data Across Sector for Health (DASH) initiative, the Board of Directors for SHARE for Cures, the Federal Health IT Policy Committee, the advisory group for the American Society of Clinical Oncologists CancerLinQ initiative, and the National Committee on Vital and Health Statistics Working Group on HHS Data Access and Use.
Originally from Dallas, Texas, Dr. Boone earned a B.S. from the University of Tulsa, a M.S. from the University of Texas at Arlington, a PhD from the University of Texas at Dallas, and two executive certificates from the Harvard Kennedy School. In addition, he is a fellow of the American College of Healthcare Executives.